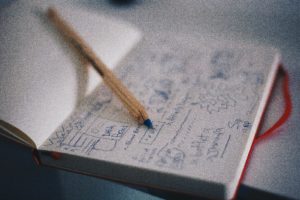 Click to view my Teaching Philosophy and Current Resume.
My Personal Learning Journey
I have been a student at NC State for many years because my interests vary widely and I have a never-ending desire to learn. In 2004, I earned a B.S. in English with a minor in computer programming. As an English major, I took Spanish classes both as a program requirement and to complete a minor in Spanish. In order to complete the minor, I decided to study abroad for the additional cultural experience. After studying abroad in Perú in 2004, I immediately decided that I wanted to become a Spanish teacher. So, I decided to enroll in the Spanish degree program in addition to the degree I was already working on. In 2005, I received a B.A. in Arts Applications with a concentration in music. 2006 was the year I acquired a B.A. in Spanish Language and Literature. Through the NC TEACH program at NC State, I completed my teaching certification to become a Spanish teacher. I worked for one year in Franklin Co. and almost 8 years in Wake Co.
In 2010, I enrolled in the M.Ed. program at Campbell University. While there, I completed 19 hours with a 3.84 GPA. I took classes like Advanced Foundations of Education, Global Teaching and Learning, Grant Writing, and Governance in Schools. Unfortunately, I was unable to complete this program due to increased time constraints. After several more years of teaching, I enrolled in another M.Ed. degree program, but this one seemed very different. The Learning Design & Technology program gave me more career options. I could use my new knowledge to either enhance my Spanish classroom or transition towards a new career path. The 077 license endorsement would give me the opportunity to become a K-12 Instructional Technology Coordinator or Director of Technology. I maintained a 4.0 GPA throughout the program, due in part to the content being highly engaging and applicable to my career.
As I finish the M.Ed. in Learning Design & Technology, I feel more competent and aware as an educator. Now, I can . . .
Navigating the Portfolio
The menu at the top of the page contains the various components of my portfolio. This page is the Executive Overview. It includes relevant documentation, instructions, and personal information relating to my educational journey. The Statement of Goals page includes information pertaining to my role as an educator as well as personal aspirations upon earning my M.Ed. The Program of Study page contains the listing of courses taken, the instructor, and when they were taken. This page outlines that I have satisfied all program requirements. The Artifacts component of the portfolio can be accessed either by the artifacts page or by the drop-down menu at the top of each page. Course pages include documents that collectively detail subject mastery. These documents include papers, videos, projects, trainings, and analyses.
Tool for Embedding .pdf Files
To view individual .pdf artifacts, click on the .pdf image to view the document. Use the arrow keys on your keyboard to scroll up and down. Alternately, use the arrow buttons at the bottom of the page to navigate the document. Additional buttons at the bottom of the document allow you to zoom in or out, view full screen, or download. After viewing a .pdf artifact, press the escape button ('esc') to return to the previous page. (Hitting the browser's back button will take you back to the portfolio's home page.)
Photo Attributions
All photos used on this site were downloaded from Unsplash and Pexels.
Unsplash grants you an irrevocable, nonexclusive, worldwide copyright license to download, copy, modify, distribute, perform, and use photos from Unsplash for free, including for commercial purposes, without permission from or attributing the photographer or Unsplash. This license does not include the right to compile photos from Unsplash to replicate a similar or competing service. Visit https://unsplash.com/license to learn more.
All photos and videos on Pexels are free to use. Attribution is not required. Giving credit to the photographer or Pexels is not necessary but always appreciated. You can modify the photos and videos from Pexels. Be creative and edit them as you like. Visit https://www.pexels.com/license/ to learn more.